Happy Christmas and here's our brand new Christmas-song for you. Enjoy and happy holidays!
New single out now! Simple as that. Yup, that's it. A cheerful and uptempo song written by Jaco van der Steen and Boudewijn de Groot, performed by The Dashboard Danglers. Enjoy!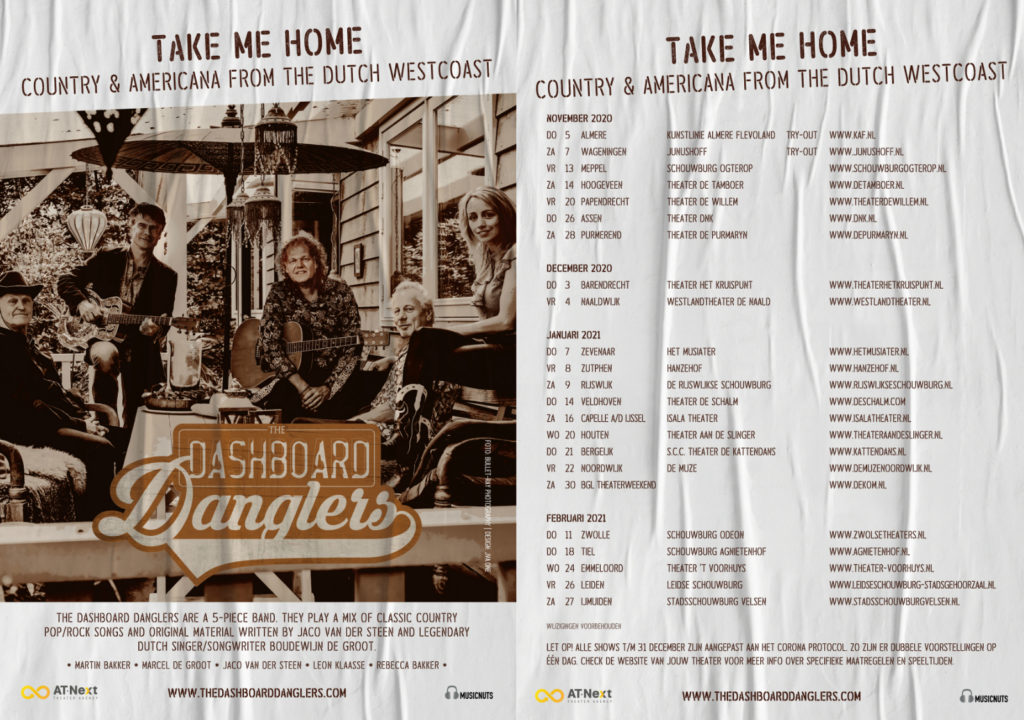 Let's present our flyer!
Check our tourdates and buy your tickets now.
It would be great meeting you @ the theatre!
The D D 's